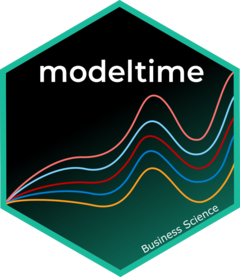 Fit a workflowset object to one or multiple time series
Source:
R/modeltime-fit-workflowset.R
modeltime_fit_workflowset.Rd
This is a wrapper for fit() that takes a workflowset object and fits each model on one or multiple time series either sequentially or in parallel.
Arguments
object

A workflow_set object, generated with the workflowsets::workflow_set function.

data

A tibble that contains data to fit the models.

...

Not currently used.

control

An object used to modify the fitting process. See control_fit_workflowset().