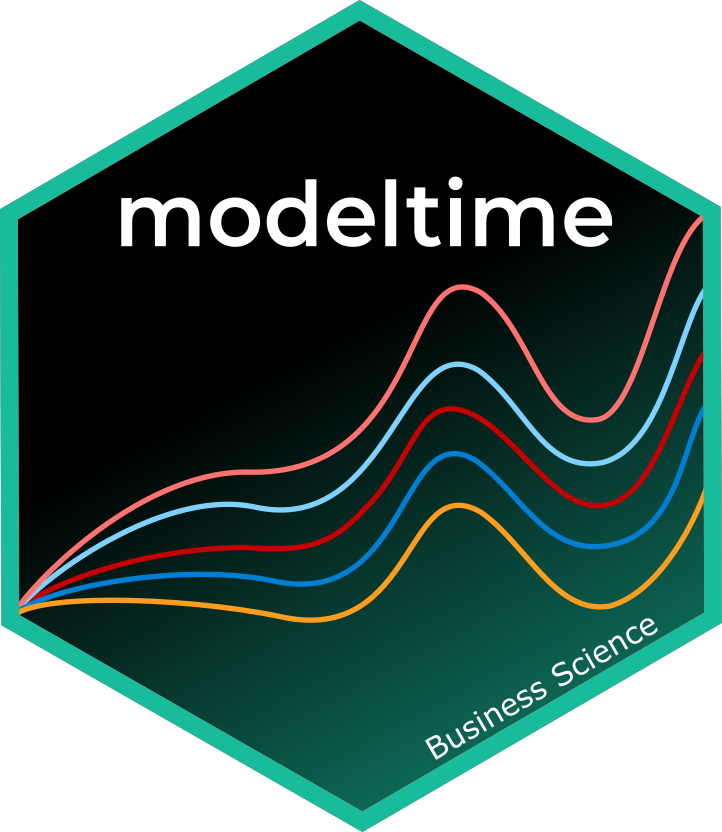 The time series forecasting package for the tidymodels ecosystem.
Features & Benefits
Modeltime unlocks time series models and machine learning in one framework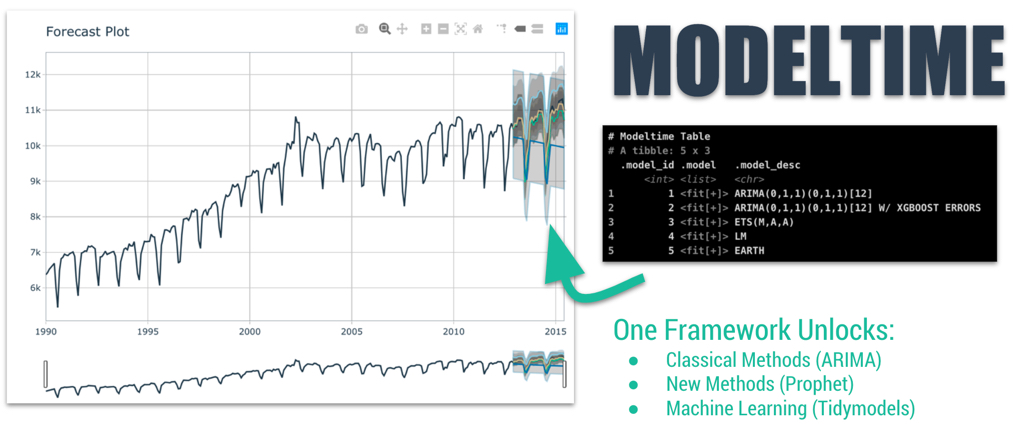 No need to switch back and forth between various frameworks. modeltime unlocks machine learning & classical time series analysis.
A streamlined workflow for forecasting
Modeltime incorporates a simple workflow (see Getting Started with Modeltime) for using best practices to forecast.
---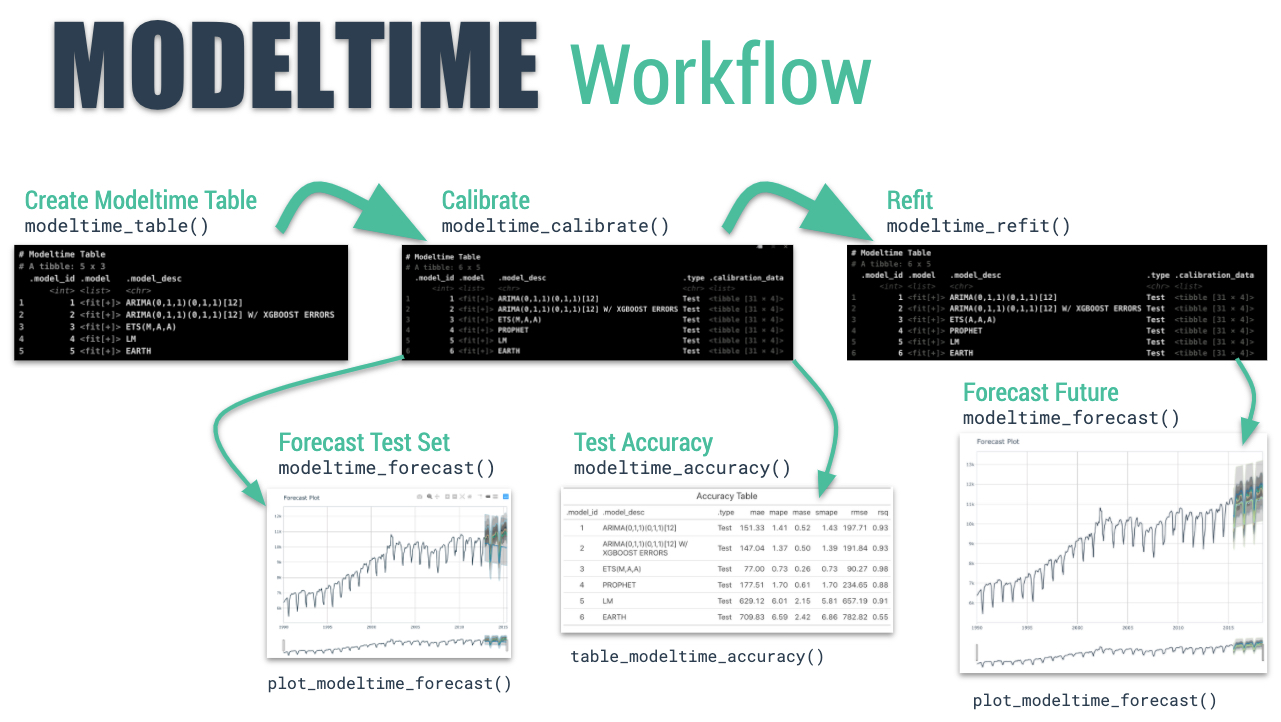 A streamlined workflow for forecasting
---
Installation
Install the development version from with:
# install.packages("devtools")




devtools

::

install_github(

"business-science/modeltime"

)
Learning More
I teach modeltime in my Time Series Analysis & Forecasting Course. If interested in learning Pro-Forecasting Strategies then join my waitlist. The course is coming soon.
You will learn:
Time Series Preprocessing, Noise Reduction, & Anomaly Detection
Feature engineering using lagged variables & external regressors
Hyperparameter Tuning
Time series cross-validation
Ensembling Multiple Machine Learning & Univariate Modeling Techniques (Competition Winner)
NEW - Deep Learning with RNNs (Competition Winner)
and more.