Getting Started with Modeltime Ensemble
Source:
vignettes/getting-started-with-modeltime-ensemble.Rmd
getting-started-with-modeltime-ensemble.Rmd
Ensemble Algorithms for Time Series Forecasting with Modeltime
A modeltime extension that that implements ensemble forecasting methods including model averaging, weighted averaging, and stacking. Let's go through a guided tour to kick the tires on modeltime.ensemble.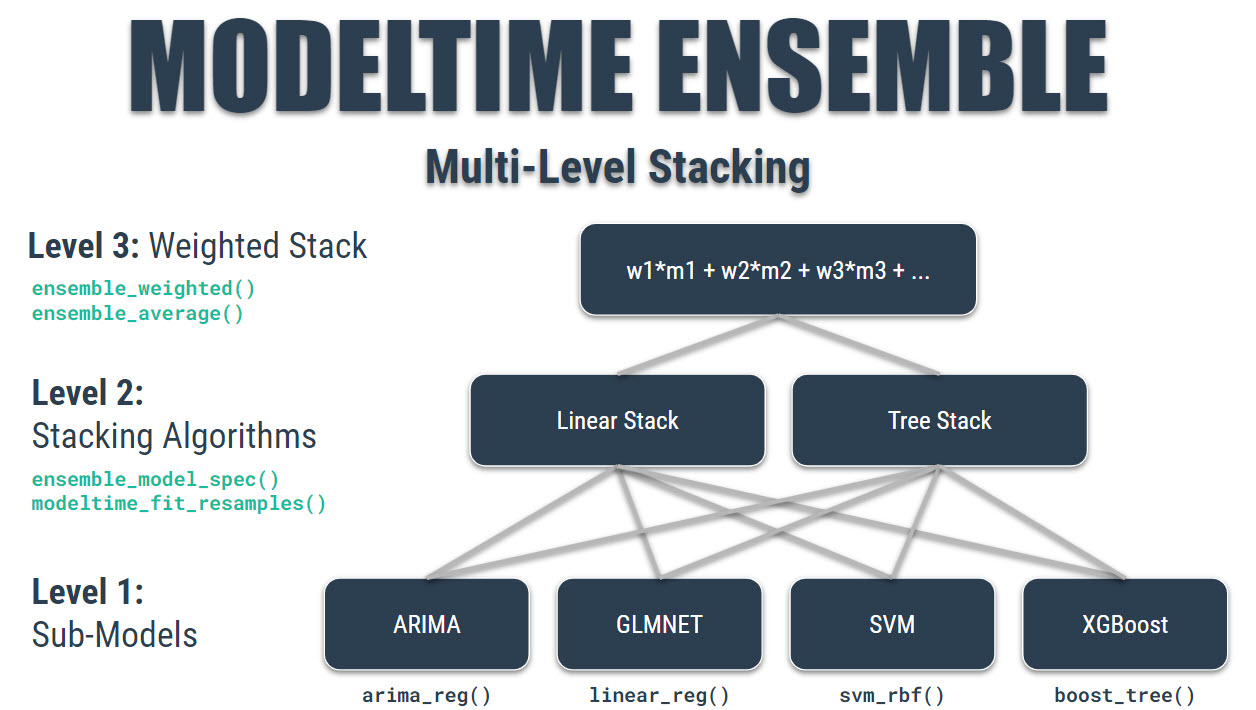 Time Series Ensemble Forecasting Example
We'll perform the simplest type of forecasting: Using a simple average of the forecasted models.
Note that modeltime.ensemble has capabilities for more sophisticated model ensembling using:
Weighted Averaging

Stacking using an Elastic Net regression model (meta-learning)
Libraries
Load libraries to complete this short tutorial.
Collect the Data
We'll use the m750 dataset that comes with modeltime.ensemble. We can visualize the dataset.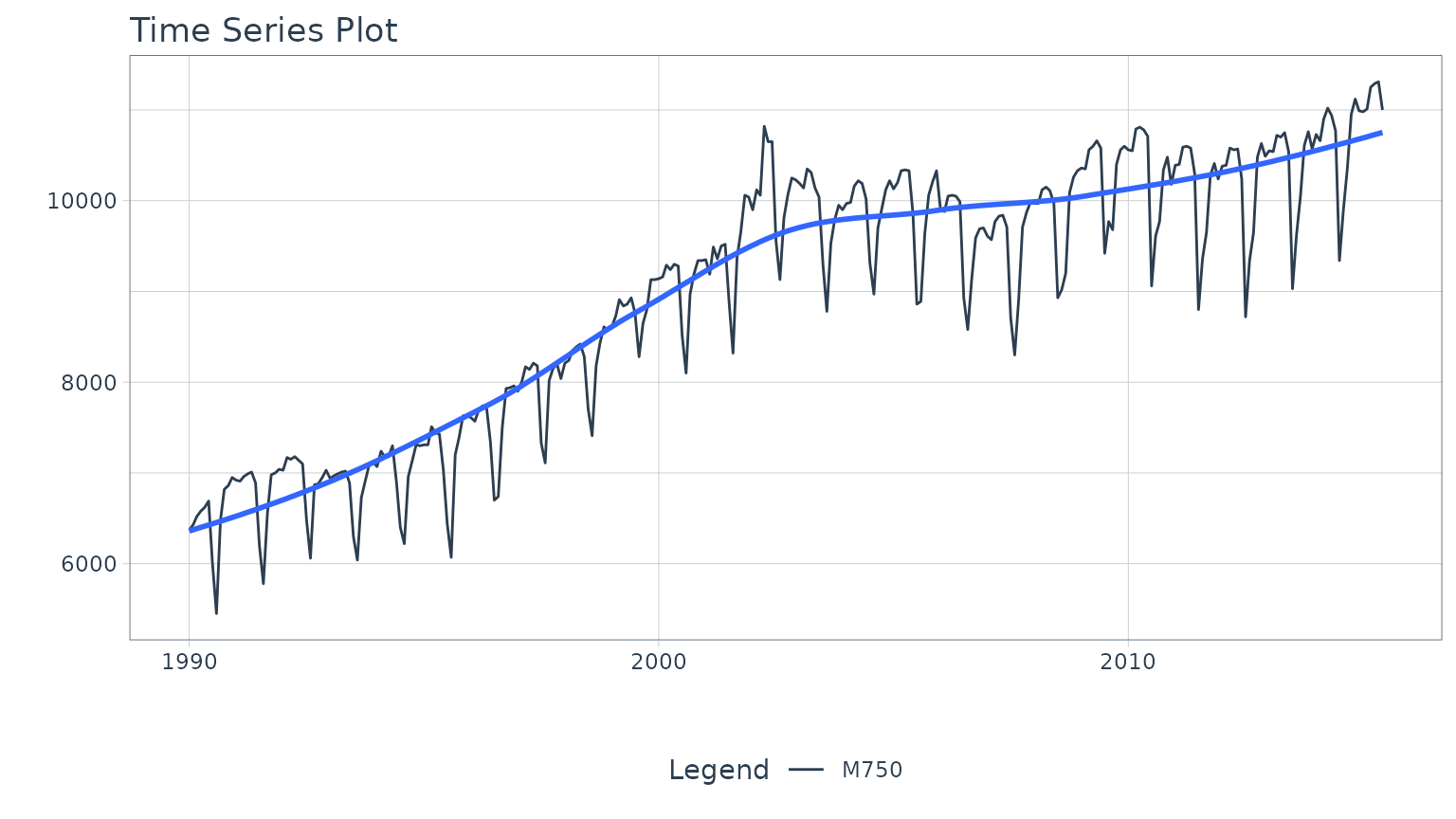 Perform Train / Test Splitting
We'll split into a training and testing set.